Both communities are located in Sheboygan County, about halfway between the Door Peninsula and Milwaukee (1 hour away). The city of Sheboygan is a diversified port town and the commercial center of the county. Sheboygan is a 20-minute drive from Plymouth and just 17 minutes from Oostburg.
Here's an overview of why we admire these communities so much
Plymouth, WI
This area unites two major geographical landscapes: a flat coastal plain and the gently rolling hills of the Kettle Moraine. A scenic, pleasant, friendly, and safe community, Plymouth has excellent schools, dedicated arts programs, reliable medical care, and good shopping options.
Plymouth is truly an all-year community; activities range from festivals, fairs, and dining to outdoor ventures such as fishing and skiing. This is an ideal place for you to live, work, and play.
Population: 8,505
Population growth of 25.65% since 2000
Median home value: $139,100
Cost of living is 5.00% lower than the U.S. average
#30 America's Best Cities for Crime (smallest metro areas)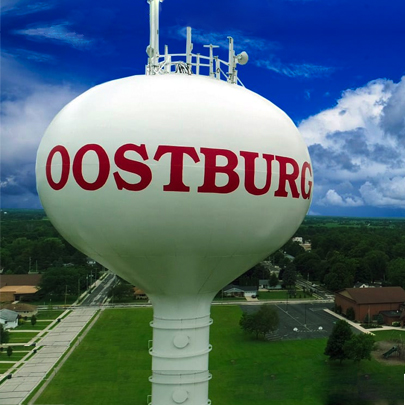 Oostburg, WI
Originally settled in the 1840s by Dutch immigrants, this quaint community proudly shows off indications of its early settlers: gorgeous tulips, whimsical miniature windmills, and a festive Heritage Day celebration.
You'll find many "family friendly" spaces throughout the area, as well as hard-working, neighborly people. New residents and new businesses are regularly welcomed into this expanding community. If you like neatly kept yards and homes, litter-free streets, and overall safety, Oostburg is for you.
Population: 2,927
Population growth of 53% since 2000
Median home value: $148,700
Cost of living is 4.50% lower than the U.S. average
All statistics 2018. Sources: livability.com, bestplaces.net, Oostburg.org, PlymouthWisconsin.org
Sheboygan County is composed of various cities, villages and townships that all bring unique traditions—accentuated by affordable housing, inexpensive living, low crime rates and high-quality education.With blends of urban and rural living the Midwest ambiance provides an excellent environment for singles and families to feel at home. To learn more, visit: Some Place Better, Sheboygan County, WI.